The 2nd Sacral Chakra located in the lower abdomen, belly and inner pelvis and spleen, between the root and solar plexus chakras. It is the dwelling place of the self. It allows us to explore passion and sensuality and express our desires. It embodies our connection to emotions, pleasure, creativity, and intimacy. It affects the reproductive organs and digestive tract. Getting into self flow again is the key NOTE: Chocolate - is a natural stress reliever and considered to be one of the foods that stimulate the sacral chakra. Boosting feelings of pleasure. So instead of reaching for the chocolate get creative or...
---
• compassion • empathy • forgiveness • heart • heart chakra • joy • love • self love
The 4th, Heart Chakra is serves as our center of love for oneself and others, compassion, empathy and forgiveness. Associated with unconditional love, compassion, and joy. It is the seat of our vulnerability and intimacy. 1. Recognising Blockages and Key Contributors: Our journey through the chakras brings us to the Heart Chakra, situated in the centre of the chest. Signs of blockages include difficulty forming emotional connections, feelings of isolation, and an inability to forgive. Co-dependency, manipulative behaviours, hold grudges against people you love, frequently feel jealous, overly defensive, fear of intimacy, put yourself in the role of the rescuer or victim. Contributing...
---
• chakra • foundation • healing • root • root chakra
The 1st, Root Chakra is located in the base of the spine, the last 3 vetebrae, pelvis plexus, the anus, large intestines, feet and legs. It stores positivity, stability and connection. It allows us to channel our inner needs for belonging by connecting with our surroundings. It allows us to take care of our well-being, physically, mentally and emotionally.  1. Recognising Blockages and Key Contributors: The Root Chakra, located at the base of the spine, governs our sense of security and stability. Signs of blockage include fear, insecurity, financial stress, anxiety, and a feeling of disconnection from the physical world. Key contributors...
---
• 3 • 3rd chakra • chakra • healing • practices for solar plexus • solar plexus
The 3rd Chakra, Solar Plexus is located in the upper abdomen, and can often cause digestive issues. This is the area of our body that regulates our fears, sense of power, and gut feelings. When you are unbalanced in this area the energy gets stuck and does not flowing up your spine. Our Confidence is in the solar plexus chakra. It is responsible for our self-esteem and how we view ourselves. It gives us the confidence to make decisions and feel self-assured. Intention & Action: The solar plexus chakra gives us the power to transform thoughts into actions. What does a blocked or...
---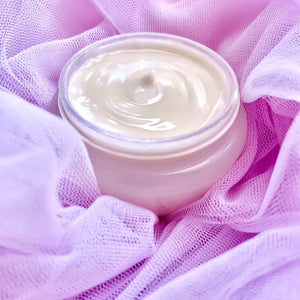 Research shows that at age 14 the inner beauty critic arrives and continues to erode self-esteem as you age. This erosion has a profound effect on health and well-being due to the stress of fighting who you are which in turn affects physical beauty. Working with nature can redefine beauty as natural, holistic and more reflective of our inner emotions, perceptions and needs. Leading to a broader appreciation of diverse human beings. Pro-ageing is not about striving for youth but looking good for your age that incorporates treatments, massages, facials and therapies that not only improve appearances, they embrace inner...